Hello everyone! Welcome back (and welcome if you're new!). Today's topic from my
crash course
is how to define your target market.
Week 6: Defining the Target Market
First, what is a target market? The target market is your audience that has buying power and wants/needs your product.
The most important thing to remember when defining your market is to be specific.
"But my product is perfect for anyone!" you squeal.
No, little broccoli. Not everyone will want to buy your product, and unfortunately, some people have to learn this the hard way in the real world. The better you can narrow down your audience, the better chance you have at developing marketing strategies tailored toward them, and the better your product can sell.
I like to use the below 4 factors when defining my target market. These were discussed back in my class freshman year, and I still remember them because they covered so many crucial subfactors! Here they are:
Demographics

Age
Gender
Marital Status
Income level
Occupation
Education
Etc.

Geographics
Psychographics

Lifestyle factors: attitudes, beliefs, interests

Behavioral Characteristics

How customers react to your products: how often they use them, etc.
*Here's a quick link to the difference between psychographics and behavioral characteristics if you're confused. I know I was back in freshman year :).
"But," you grumble, "my product is still applicable to everyone!"
First, realize that it sounds a bit narcissistic to the judge if you think everyone will be interested in what you have to offer. Heck, even simple items like breakfast products have a well-defined target market: Lucky Charms, Frosted Flakes, and Cocoa Puffs target children's parents while protein bar companies target older, health-conscious individuals.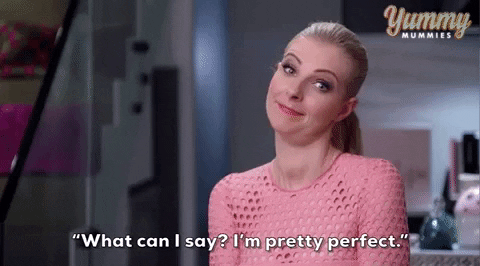 What you sound like when you claim that your product appeals to everyone (Source).
Final tip: just because you advertise to a certain group does not mean that they are your target market.
"What?" you sputter, but I bet you actually already know this! Think about it: if a brand places advertisements on children's TV channels, they're probably really targeting children's parents. Because compared to their kids, parents likely won't feel as strong of a connection to Barbie's Dreamhouse, for example (well, that's what they all say, anyway ;)).
Thanks for reading! If you have any questions (doesn't have to be related to today's post), please ask them either in the comments below or on this form
here
. This series is for all of you, so get the most out of it! And, I'd really appreciate a quick follow if you're enjoying the content (the button's on the bottom for the mobile version and in the sidebar on the PC version). See you next week :).